Interviewed by Anna Bacharach and Brooke Garbarini
Served in Vietnam from April 1967-April 1968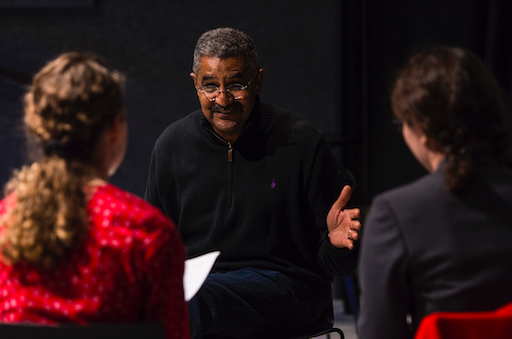 Mario Alejandro was drafted into the army at age nineteen. He arrived in Vietnam in April 1967 and served there for one year, spending the majority of his time in country at a base at Dau Tieng, where he served as a courier for the 188th Assault Helicopter Company. He also served in Bien Hoa and at Tan Son Nhut Air Base outside of Saigon. After returning to the United States in 1968, Alejandro finished his time in the military and went on to a career in aiding those dual diagnosed with mental health issues and substance abuse.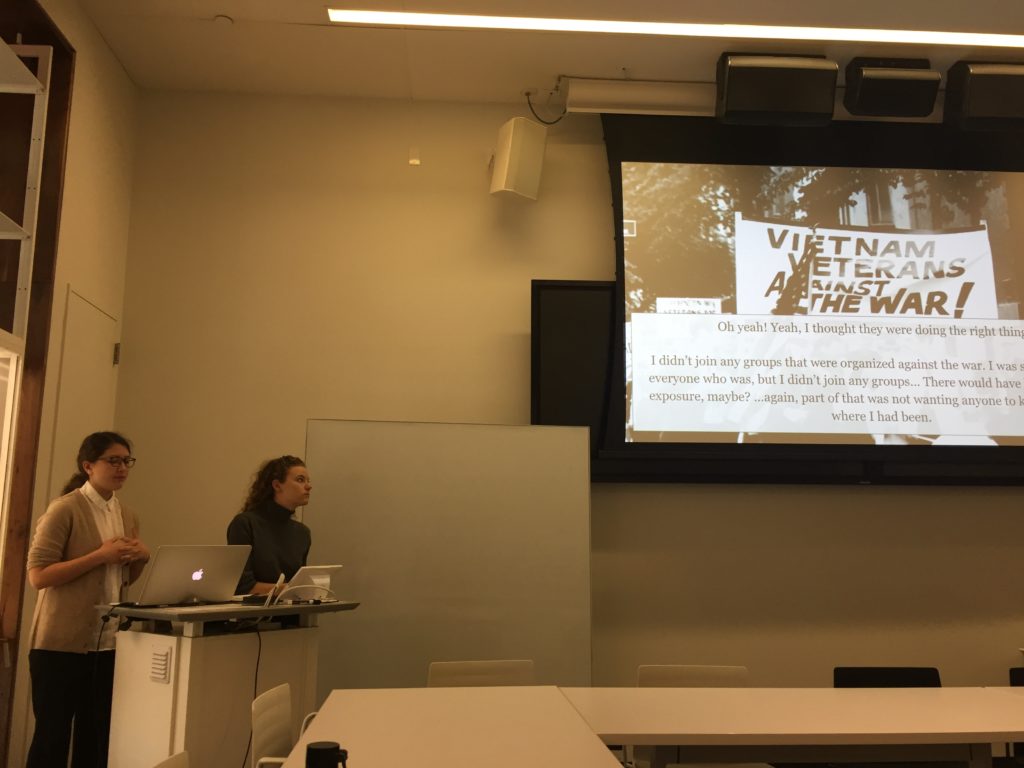 Reflections on the interview from Anna Bacharach:
Critically, I learned how to create my own primary source, a skill that will be essential to my studies as I continue to pursue history. This process was long and at times difficult, but also incredibly rewarding. Mario's impressions of the conflict and the people were captivating, and contributed immensely to my knowledge of the war. To me, the most fascinating part of the interview was Mario's recollection of what it was like to step off the plane in Viet Nam for the first time. His descriptions of those first moments—the looks he saw on the faces of  the Vietnamese people and the overpowering sense that something was wrong and he did not belong there—were spellbinding. I felt like I was hearing about the war for the first time; everything he said gave me new insights into what the "Viet Nam War" was and what it meant.
Reflections on the interview from Brooke Garbarini:
While there are many ways to approach the study of history, I have always been drawn to the subject by personal narratives. Regrets, recollections, memories of daily life: to me, these are at the root of historical scholarship, providing both the material and the purpose for the investigation of the past. Therefore, I was both excited for and nervous about the opportunity to complete an oral history project for this course. Excited, of course, because I would get a chance to hear and record a story which could help illuminate the past. Nervous, because more than any other historical methodology, oral history is personal, emotional, and potentially painful. I knew that speaking with a real person, unlike analyzing a document or dusting off an artifact, would bring with it a certain amount of social awkwardness, uncertainty, and potential intrusiveness. I was afraid both of asking too little and also of expecting too much during the interview.
Of course, Mr. Alejandro proved to be a wonderful and cooperative interviewee. I was immediately grateful for his sense of humor and his willingness to share with us, two strangers, personal details of his life. After the interview, I appreciated more than ever the challenges that can come with communicating personal experience, but I also realized that the people around us have more to share (and more they are willing to share) than we may initially think. Mr. Alejandro's openness and generosity in giving us his time and his stories have reminded me of the history that lives within the people that surround us everyday. I hope that I will have the chance to access more of that history in the future.

Full research and reflection papers: